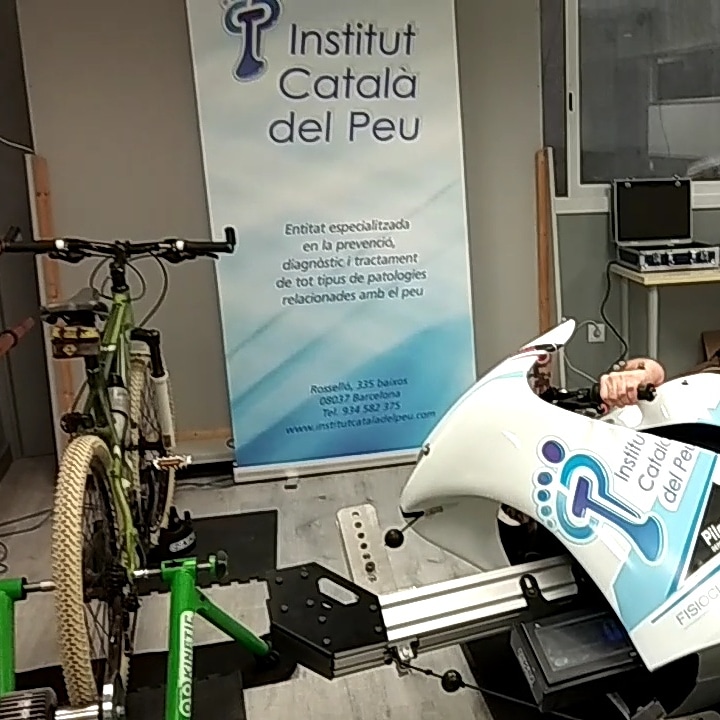 The Institut Català del Peu has inaugurated this month with DAR riders and Saló Darder Institut, the Biomechanical Analysis Department for bike fitting and motorcycling (a sporting biomechanical test which is nowadays the only one in Spain and Europe).
This department of biomechanical analysis consists mainly of a photogrammetic analysis, through an electromyographyc register and a movement register, through the 3D photogrammetry, which helps us to know useful angular and muscular parameters both in the sporting evolution and the ergonomics in cycling, and also the motorcycling, where we emphasize the significance of applying the brakes in order to prevent possible injuries.
The overall results of the motorcycling test will help us to analyze the braking because it helps us to know which musculature must be improved.
In the clinical biomechanics of cycling will be carried out the correct positioning on the bike in order to avoid injuries or to relieve pain.
This center is located in Mossèn Xiró Street, number 7, first floor, in Barcelona. The cell phone number is: 628 01 72 45.