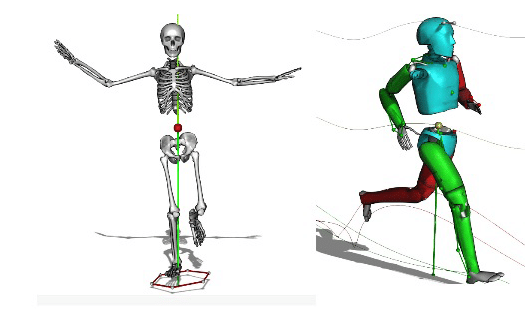 What is it?
It is a part of science that through anatomy, engineering and physiology has as its main purpose the mechanical survey of the human body.
What is its use for?
It can reveal the origin of problems related to articular pains or alterations during growth, as well as to improve the performance and avoid lesions to sportsmen and sportswomen.
How does 3D works?
A joint of special cameras record the movements of the body, these data are processed by a computer. Once the information is obtained, the moving image is reconstructed and then data are analyzed in order to find the alterations or to improve the sporting gesture.
When?
If there are some problems like articular pain.
During growth stages, to prevent future alterations.
In training and competition periods, avoiding lesions and improving the sporting performance.
As a simple checkup although there are no pain symptoms.
For who?
It is addressed to all people and ages to improve their quality of life.
Why 3D?
We understand the human body as a global system, in where every part is related to others. This tool allows us to do this assessment. It gives data in an objective way, where we can compare the data with previous tests or among different kinds of population.
Most of the advanced research centers in the world use this method and it is backed up  by the International Scientific Community as a guarantee to make scientific surveys, publications and clinical diagnosis.
Who makes the test?
Qualified staff. Qualified or graduated in: podiatry, physiotherapy, sports medicine, orthopedic surgeons …