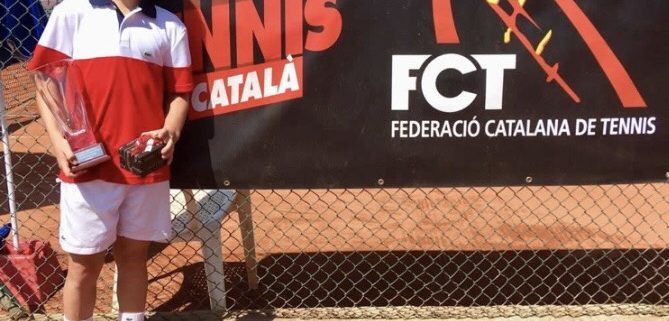 THE INSTITUT CATALÀ DEL PEU, OFFICIAL BIOMECHANICAL DEPARTMENT OF THE CATALAN TENNIS FEDERATION, CONDUCTS A BIOMECHANICAL ANALYSIS TO THE TENNIS PLAYER ROGER PASCUAL.
The sports Biomechanical Department of the Institut Català del Peu conducted recently an analysis of the technique to the tennis player Roger Pascual, in the tennis indoor track of the sports facilities of the Tennis Catalan Federation.
Roger Pascual competes currently in children's category, having been beginner champion in Spain and Catalonia.
During the biomechanical analysis session were made 10 repetitions of drive, the other way around and serve.
The aim of the biomechanical analysis is to know in detail the technical execution, to compare every tennis player with the theoretical model of the technique for each gesture with other tennis players, to assess posible mistakes and to identify exactly which the improvements should be to carry out, as well as to see, to compare and to study the changes in a new analysis, shortly afterwards.
We wish Roger Pascual will have a great success in his sports career.