THE INSTITUT CATALÀ DEL PEU CONDUCTS A BIOMECHANICAL ANALYSIS TO THE MOTORCYCLING RIDER XAVI CARDELÚS.
A few days ago, the Sporting Biomechanical Department of the Institut Català del Peu, conducted a session of biomechanical assessment to the motorcycling rider Xavi Cardelús.
Xavi Cardelús is an Andorran motorcycling rider from the Aspar Team. He registered for Angel Nieto's Team for the 2 Motorcycling World Championship in 2019 and he has been competing during the last years at a high level. His priority is to work deeply and physically with his body, as it is also for most of sportsmen. His physiotherapist, Elia Villa, from the Mobile Clinic of GP Motorcycling and the Andorra Mobile Clinic, who moreover, has attended him during the 2 Motorcycling World's Championship during last year, recommended him to carry out a biomechanical survey on a motorcycle and also a functional assessment. The first aim is to know how the muscles activate when demanding them, if there are asymmetries, etc. The second aim is to be able to assess if there are improvements after a working period of physiotherapy and physical training in search of decreasing possible problems.
This 2020 year, Xavi Cardelús will compete in E Motorcycling with the Reale Avintia and he will also take part in the European Competition. His main aim is to get physically at 100 %. All his team is working hard for this, and the Institut Català del Peu will be also collaborating for this Project during this year for Xavi Cardelús.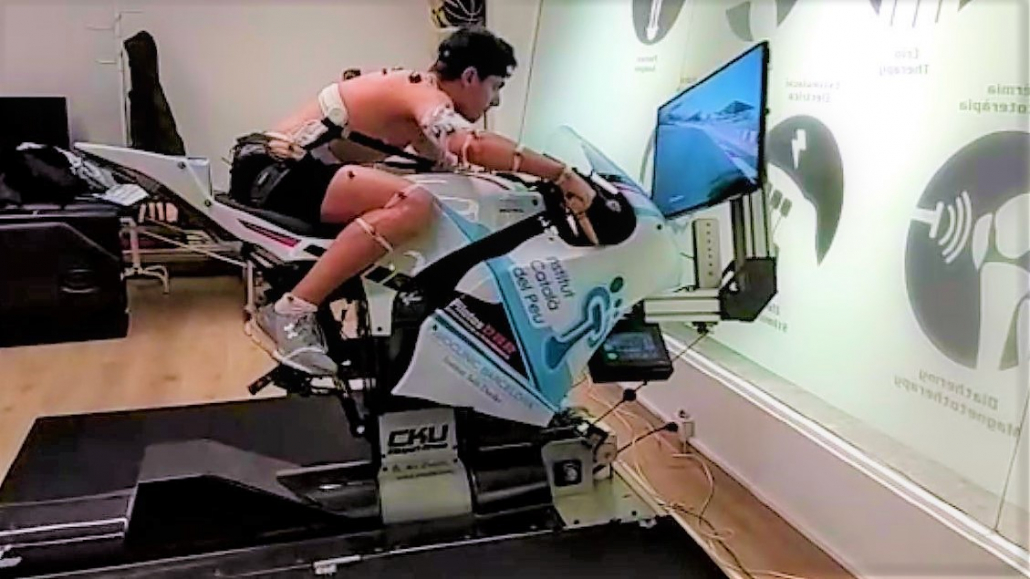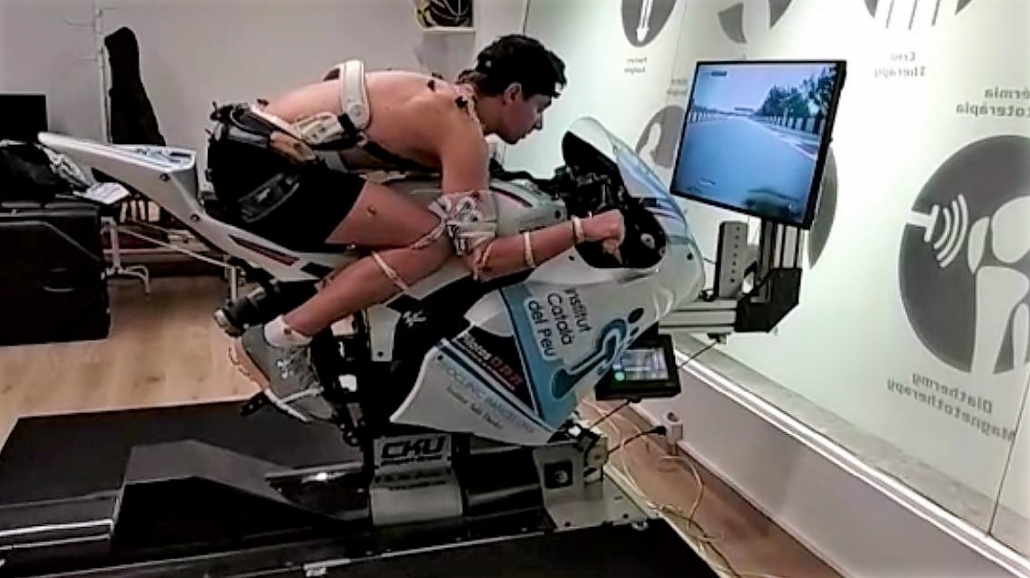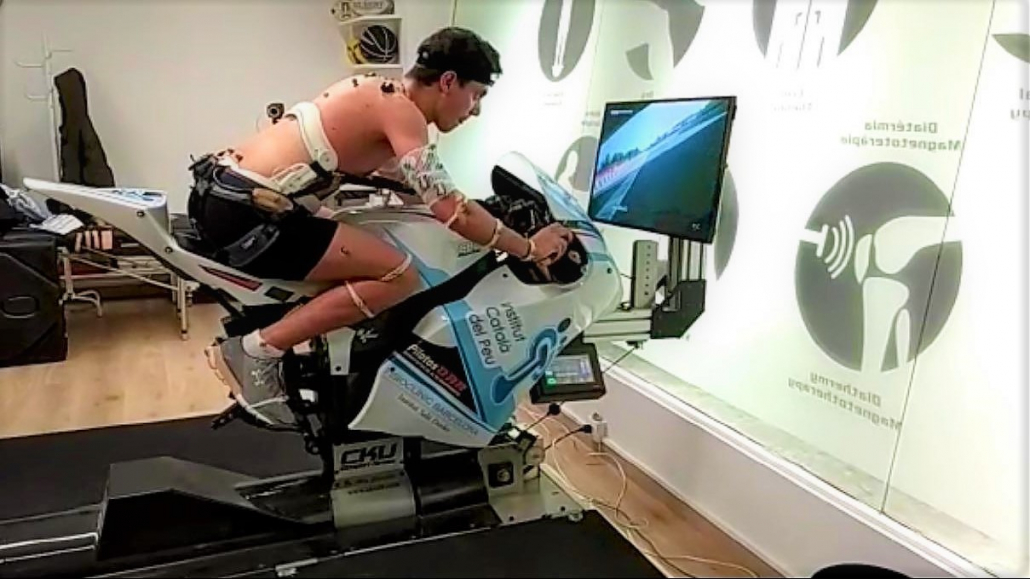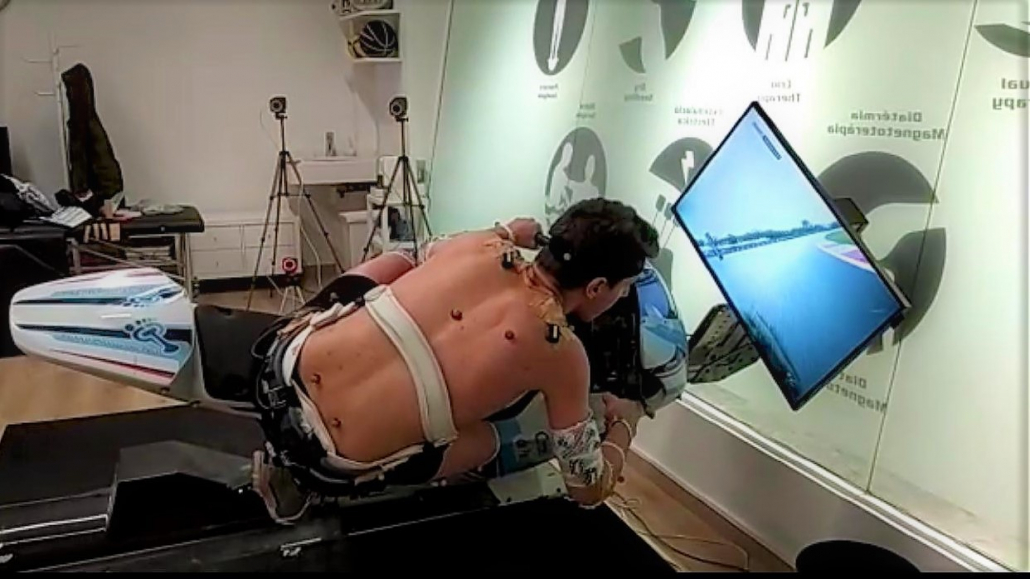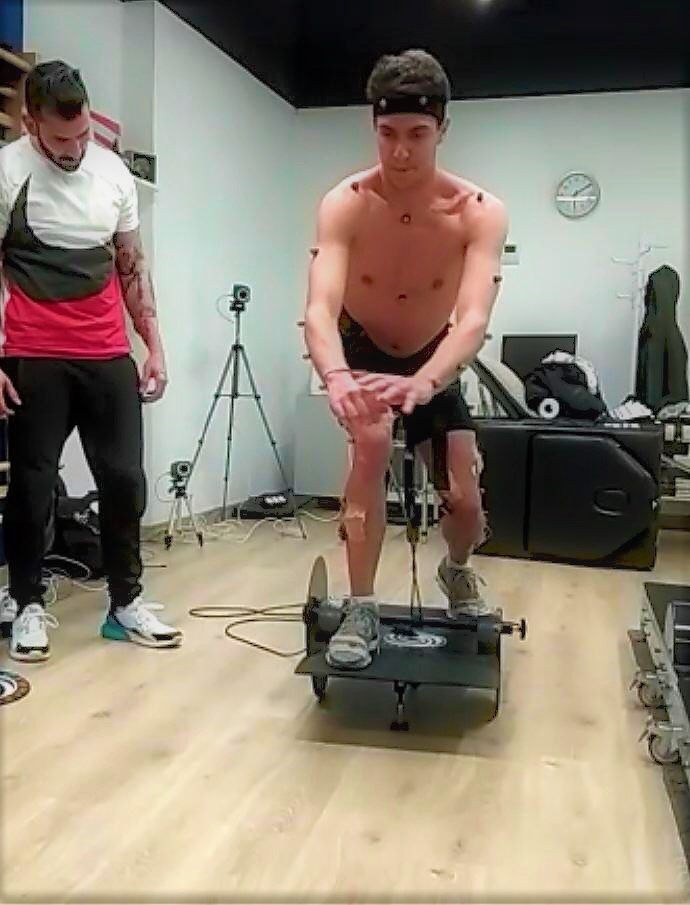 Imagen