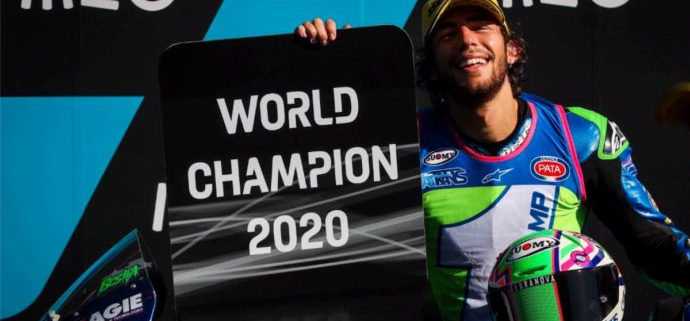 THE INSTITUT CATALÀ DEL PEU CONDUCTS A BIOMECHANICAL ANALYSIS TO THE GP MOTORCYCLE RIDER ENEA BASTIANINI.
A few days ago, the Institut Català del Peu, through its Department of Biomechanical Performance (Fitmetric), carried out the appropriate assessments to the Italian GP Motorcycle rider Enea Bastianini.
The Italian GP Motorcycle rider, who will run this season with Ducati Motor-Racing Team, carried out with us a succession of tests specifically directed to assess the main upsets and muscular excess loads which the motorcycle riders suffer.
This pre-season, the Institut Català del Peu are conducting a battery of functional tests with which to detect if the upsets and muscular excess loads that the motorcycle riders suffer, can be detected and to prevent, in case they increase or trying to provide guidelines of muscular relaxation techniques which try to inhibit or to fall this overactivity of some muscles which take part in a bigger dimension than is recommended.
Enea Bastianini is a motorcycle rider who has showed to be very fast and also to learn very quickly. In 2019 he made his debut in 2 Motorcycle scoring the 10th position and in 2020 the 1st position in the general. In a very short space of time he has gone from 3 Motorcycle to 2 Motorcycle, this means a great change regarding the weight of the motorcycle and the power of the engine which makes the riding more physical and demanding. In this season, he will make his debut in GP Motorcycle, queen category, where he will also notice the physical changes. Given the quick changes of category which have been taken place in the last three years in the rider's career, it has been considered appropriate that Bastianini should conduct the functional assessment. It is usual that there are riders who suffer from cervicals, trapezius … , therefore it is very important to observe the muscular electromyography in certain movements and positions in order to detect those excess loads which, subsequently, end being chronic or causing great problems to the physical level of achievement.