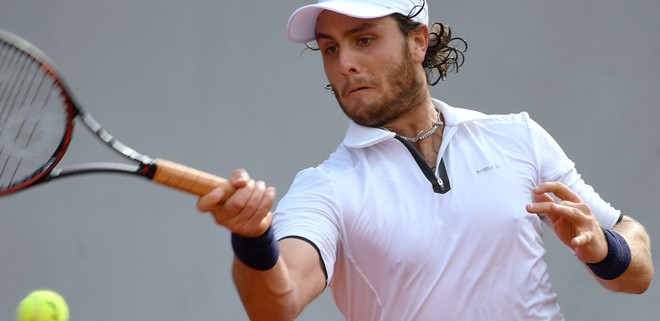 THE INSTITUT CATALÀ DEL PEU, BIOMECHANICAL DEPARTMENT OF THE CATALAN TENNIS FEDERATION, CONDUCTS A BIOMECHANICAL ANALYSIS TO THE TENNIS PLAYER MARCO TRUNGELLITI.
A few days ago, the Biomechanical Department of the Institut Català del Peu conducted functional and biomechanical assessments of the technique to the tennis player Marco Trungelliti.
Marco Trungelliti is a well-known and high-level Argentinian tennis player. Nowadays, he is number 211 in the world in ATP ranking, registering his best record on March 2019 with number 112 from ATP.
He has competed in 2016 in the Open Australia and also in 2016, 2017 and 2018 in Roland Garros.
The purpose of these tests is to know how the muscular activity changes when the scrimmages take place in tennis and during other tests of functional assessments, besides knowing aspects of his technique that will be of interest for his trainer. After knowing the results, the physiotherapist will carry out a treatment with the aim of minimizing these muscular excess weights which bears the sportsman. After some months with this treatment, we will be able to assess with the same tests and to know also if these muscular excess weights have been reduced.
The functional and biomechanical assessments are very important tools of support to the work which conduct trainers and physiotherapists.