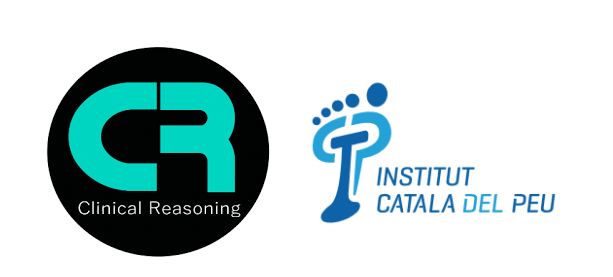 The Institut Català del Peu and Clínical Reasoning make an agreement of collaboration. The Institut Català del Peu will count on the collaboration of the professionals of the Clínical Reasoning center in order to contribute their experience to the results of the biomechanical tests which they make to the sportsmen.
This agreement means to give a multidisciplinary service to the sportsman which covers the point of view of the biomechanics, coaches and trainers of the sportsman and our collaborator physiotherapists.
As you know, the Biomechanics Department of the Institut Català del Peu is made up of podiatrists and biomechanics. In order to give the multidisciplinary service which this project looks for, from the very beginning, they are making agreements of collaboration with physiotherapy clinics in order to be able to work in synergies and to give the best service to our sportsmen. These collaborator clinics are very specific and they join together to work with a very similar methodology and tools which they can contribute in a same sense to the work in synergies  which the Department of Biomechanics in the Sporting Performance of the Institut Català del Peu looks for.
The clinic of physiotherapy and readjustment Clínical Reasoning is located in Esplugues de Llobregat. It is managed by Sergio Romero, physiotherapist, sporting readjuster, expert on skeletal muscle echography, muscular and tendinous lesions and teacher of echography in the degree of physiotherapy in the Universities of Manresa, Mataró TecnoCampus and Ramón Llull. In the clinic also work Marta Tejedo, specializing in neuro skeletal muscle pathology, expert on shoulder and spine pathology, and Sergi Miranda, specializing trainer in sport and health, expert on the assessment and use of the Return to Play in sportsmen. Both are collaborators in different universities in Catalonia.
In the Clínical Reasoning the staff has been working for a long time with top class and amateur sportsmen, working with the last technology and with a magnificent team which grows every day in a professional level and also in popularity due to the great work and methodology that they practice every day. Their work is remarkable for the muscular echography, experts on knees pathologies treatments and for the great work they practice with sportsmen in every kind of sports, particularly, football, volleyball and basketball.
We are sure that this collaboration will allow us to grow mutually and will contribute the value we are looking for with this synergy. It implies to join the knowledge of biomechanics, physiotherapy and physical preparation, to be able to experiment with the big results, as well as to bring education and to contribute in this professional sector the knowledge and the advantages it provides the combination of these disciplines for the sportsman and the professional sport, both in the subject of physical preparation, rehabilitation, readjustment and in the prevention of lesions.
Thanks a lot to the professional team of Clínical Reasoning for joining to this project and for making possible its development.