THE INSTITUT CATALÀ DEL PEU, OFFICIAL BIOMECHANICAL DEPARTMENT OF THE CATALAN TENNIS FEDERATION, CONDUCTS A BIOMECHANICAL ANALYSIS TO THE TENNIS PLAYER, RAQUEL CABALLERO.
Last Monday September the 9th , the Sporting Biomechanical Department of the Institut Català del Peu, conducted an analysis of the technique to the tennis player Raquel Caballero, in the under cover tennis courts installations of the Catalan Tennis Federation.
Raquel Caballero has been Catalonia's Champion several times, losing finalist of Children's Spain and Spain's sub 15 champion.
The analysis carried out in collaboration with Oscar Mas and Miquel Moreno, both responsible for the Catalan Tennis Federation of the development of this plan with the federated tennis players.
Fort he biomechanical analysis session of the technique in tennis, has been made previously with the Catalan Tennis Federation a protocol of technical implementations of the drive, setbacks and service gestures. Regarding the biomechanical analysis to Raquel Caballero, the muscular activity of the muscles mainly involved in upper extremities it was assessed, like for instance, flexors of fingers and wrist, biceps, triceps, front deltoid, back deltoid, upper side trapezium and transverse side trapezium and then, more specific parameters of movement, such as speed, acceleration, trajectory, portions and angles.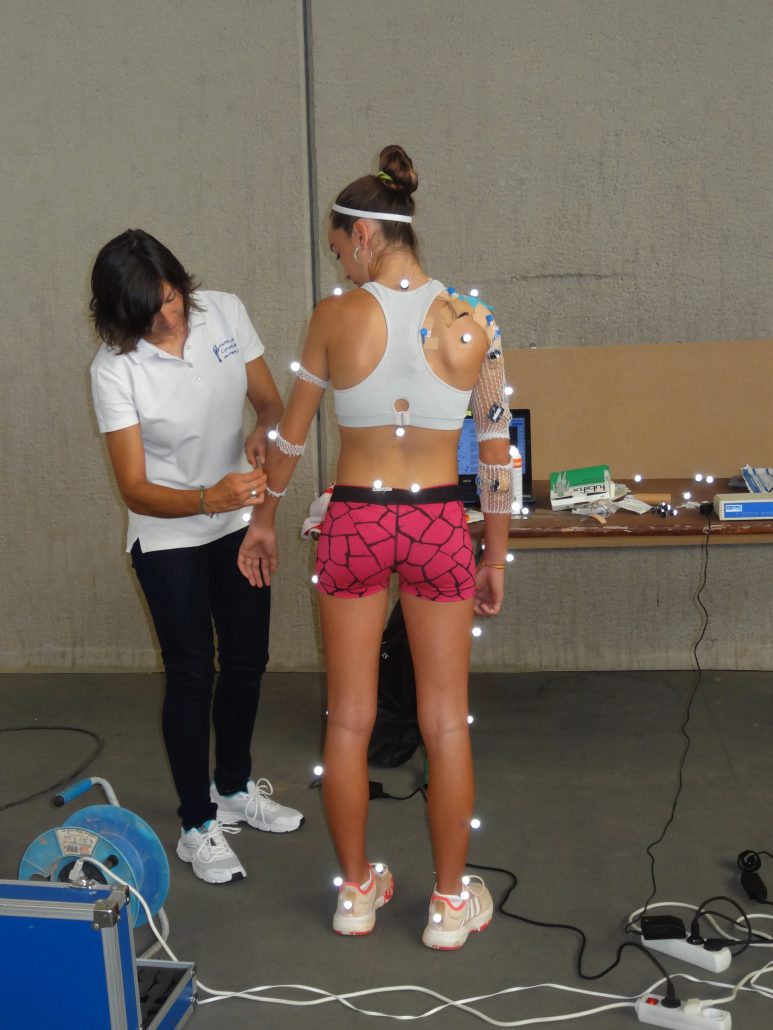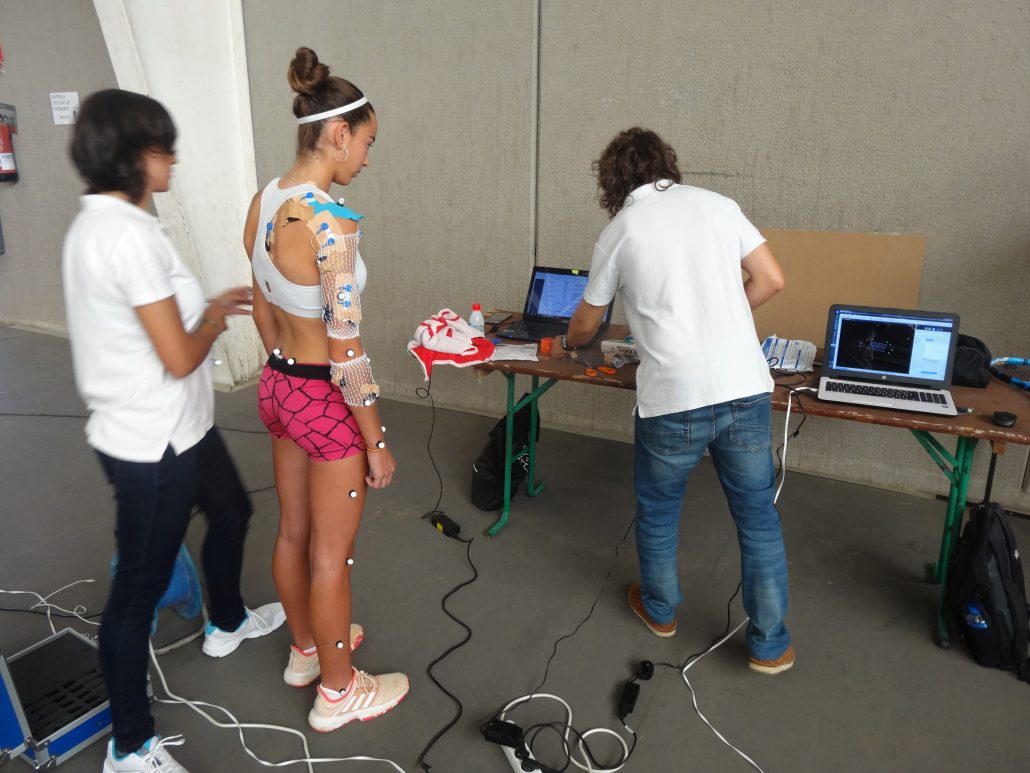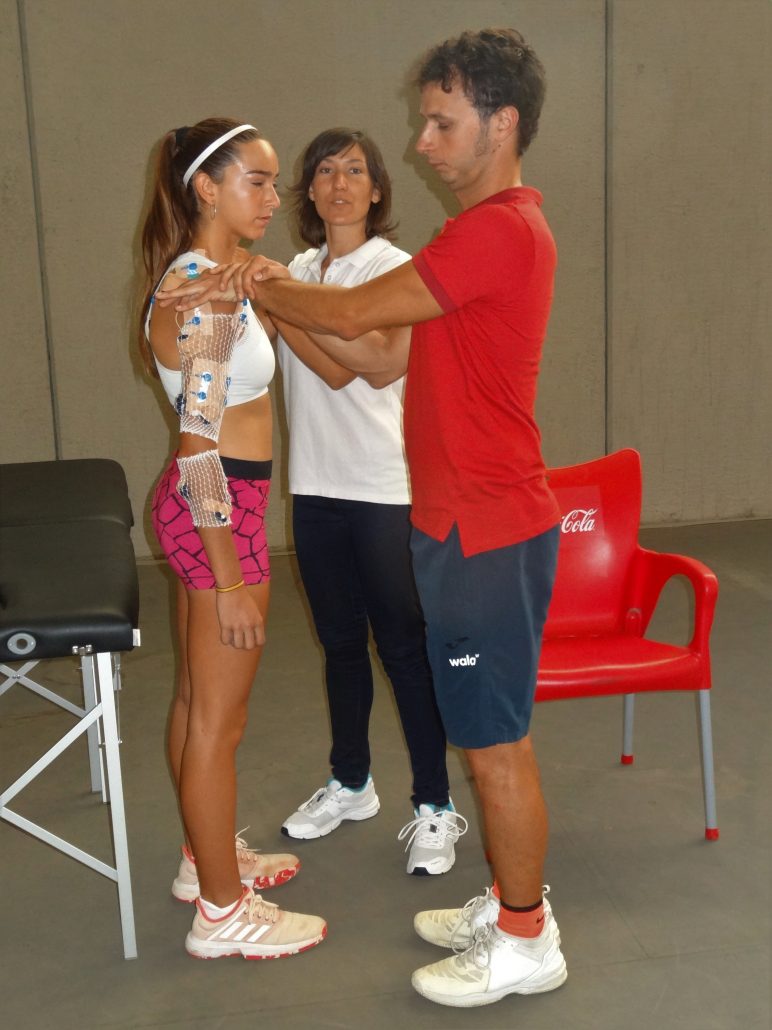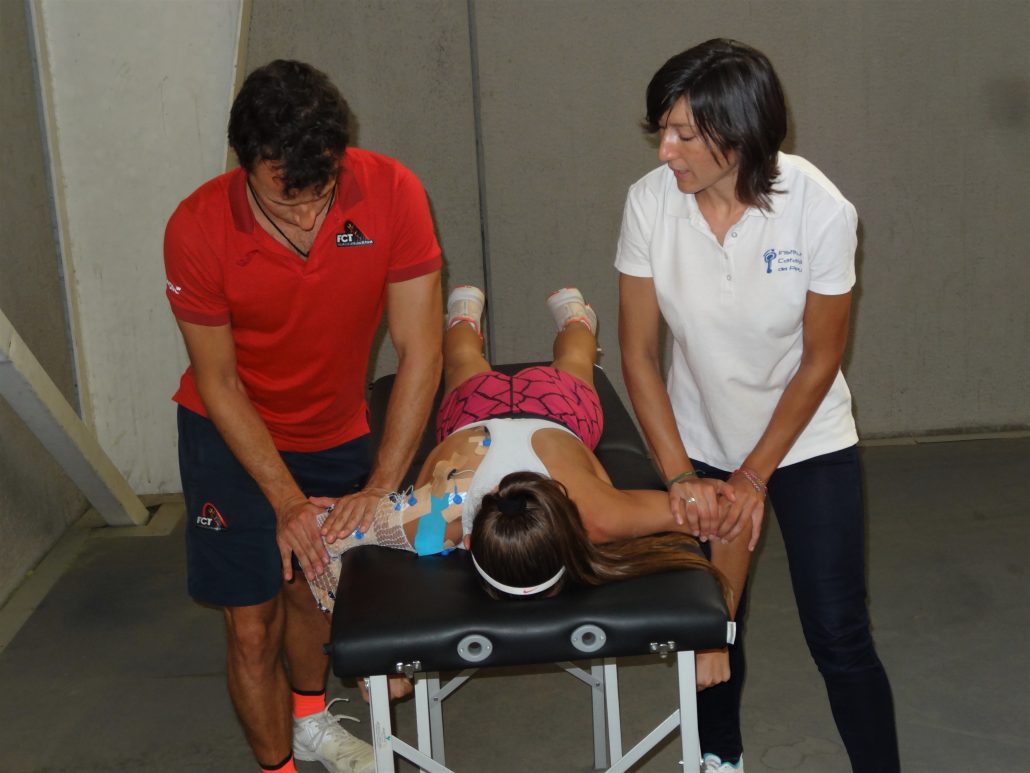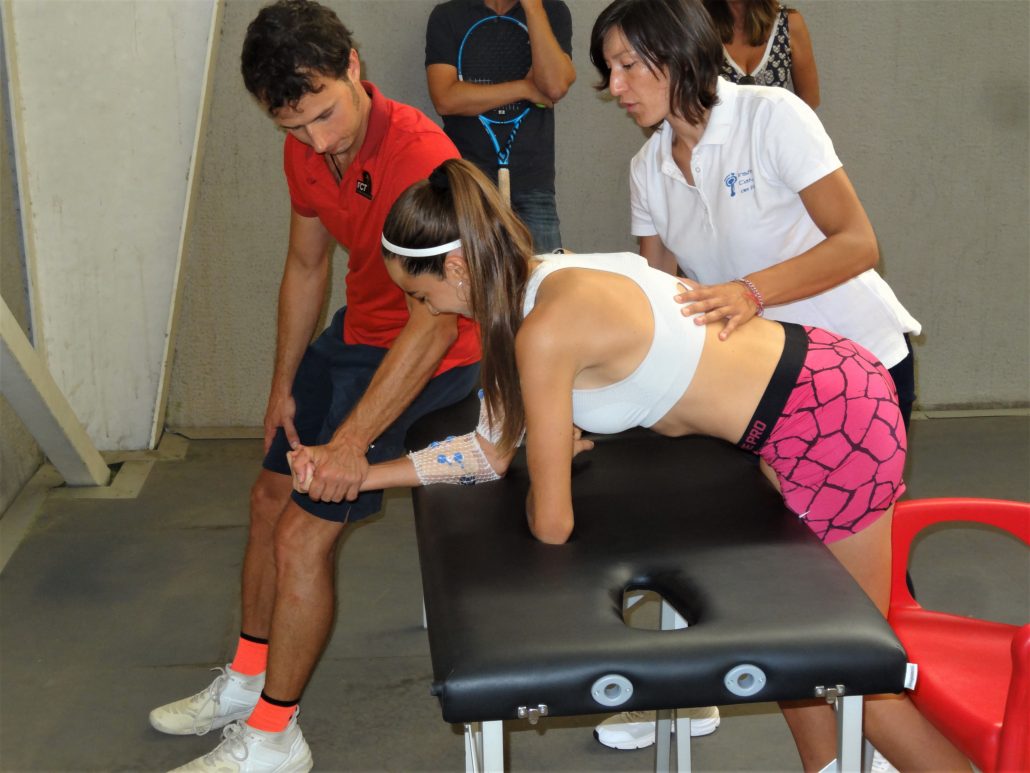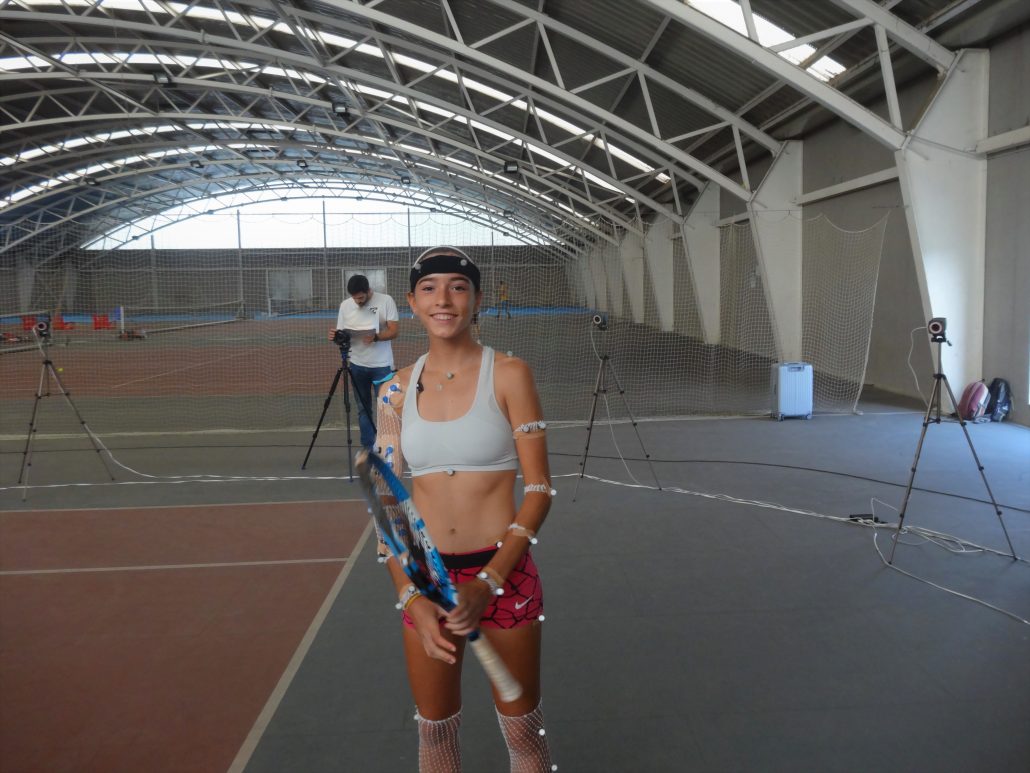 Imagen