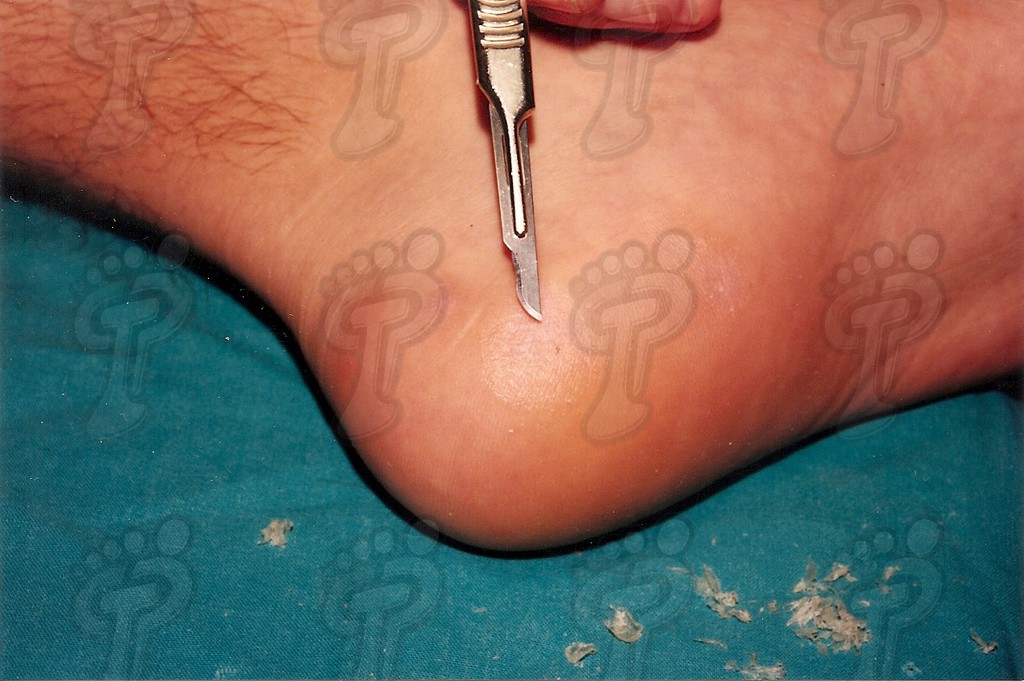 A plantar wart is a benign circumscribed tumour of the skin, highly vascularised, which can be present in an isolated or multiple form. It has a cauliflower appearance with some black dots in its central area. They can be painful (depending on their size and location), grow inside the skin and are usually covered with a tough skin (hyperkeratosis). They are usually transmitted in showers, on beaches and in swimming-pools.
We will explain what a plantar wart surgery mainly involves, while keeping in mind that this isn't a treatment of choice. It is mainly used in those cases where warts haven't responded positively to other kinds of first choice treatments that are much more conservative.
The agent responsible for the disease is the human papilloma virus. First of all it is most important to make insoles before surgery for post-surgery use (to offload the weight on the infected area), provided that the warts are located in an area of the foot that bears weight. After asking for a complete preoperative analysis and recommending the antitetanic prophylaxis, we can start the surgical intervention.
In first place we delaminate the hyperkeratosis which covers the wart until we can see its outline. Then we extensively wash the area we are going to operate on with a soapy solution. We put povidone iodine antiseptic on this area and we anesthetise locally with 2% mepivacaine without vasoconstrictor, making three punctures near the wart, in the same direction as the base of the wart. We inject three cmof anesthesia so its distribution remains uniform. Then we make a light massage with a gauze in order to distribute well the anesthetic. After a few minutes the anesthetic will have taken effect and we can proceed to the exeresis of the wart through an incision with a bistoury, at about two millimeters from its countour and afterwards we excise the fully encapsulated wart. Then we proceed to scrape the entire cavity, with a small Jansen spoon. The hemostasia is obtained as a result of direct pressure below the wart. Once the scaling of the viral wart has been made, we let it bleed for a few minutes in order to secure the corrosion and elimination of possible viral cells.
Next, we clean inside the empty zone with physiologic serum under pressure. Finally we apply povidone iodine ointment and we make a semi-compressor bandage.
We recommend a series of cures to be carried out during his immediate convalescence.
Take an oral analgesic if required
Rest for 48 hours.
Put your foot up.
Don't  go near sources of heat.
After 48 hours we make the first cure, eliminating the sphacelus with a bistoury and cleaning them with physiologic serum under pressure. We apply some enzymatic ointment protected with a small dressing, because weight will be supported by the previously made plantar support.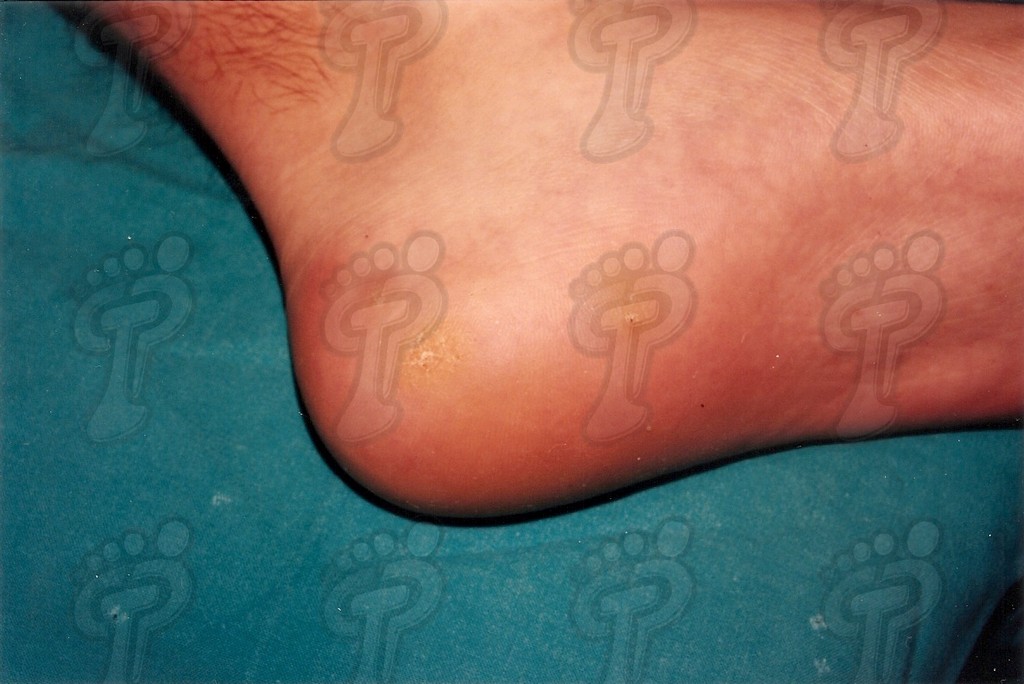 Plantar warts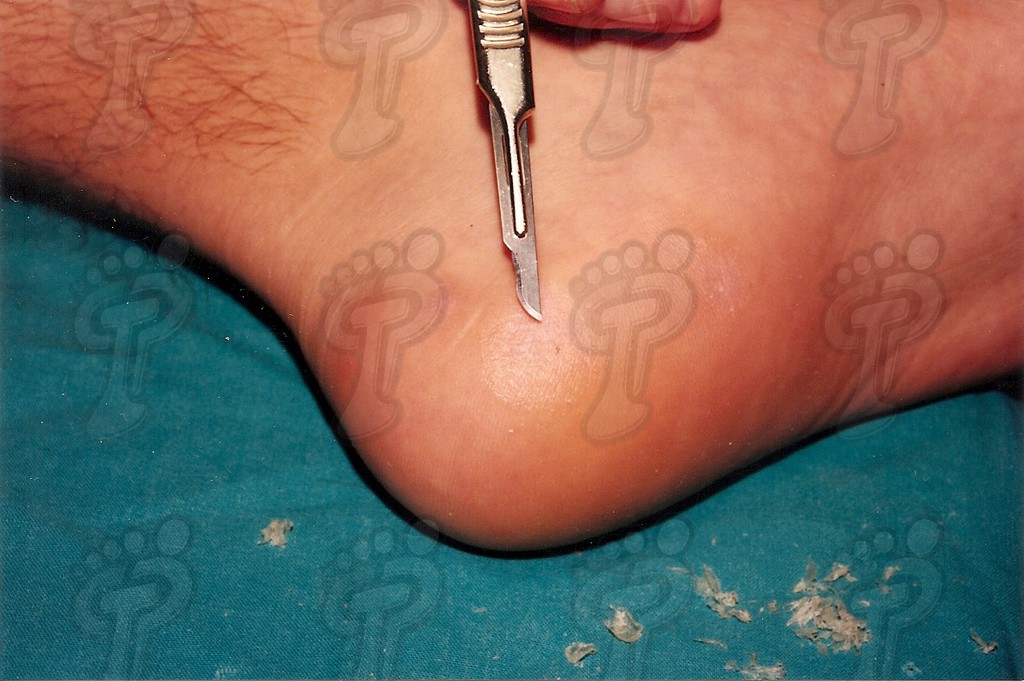 Plantar warts delamination.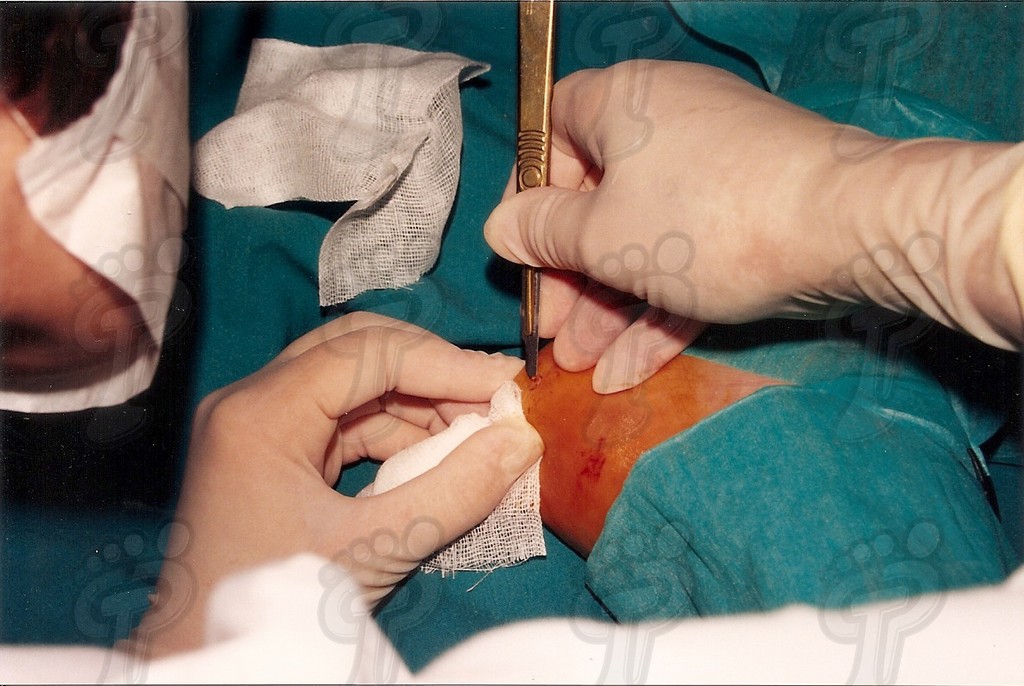 Surgical resection.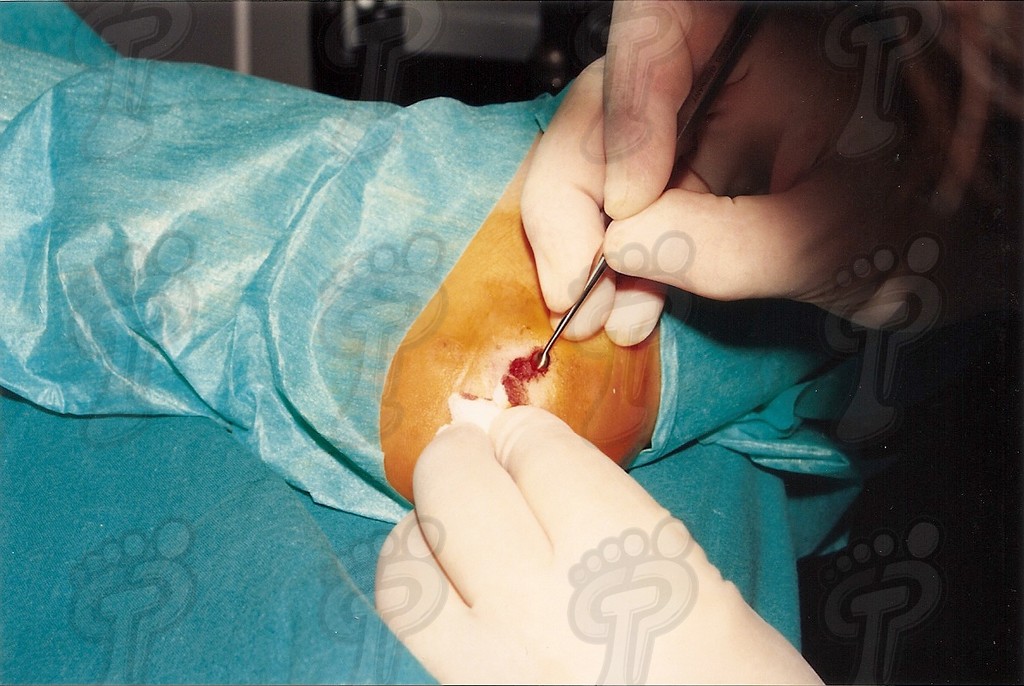 Scaling with a little spoon.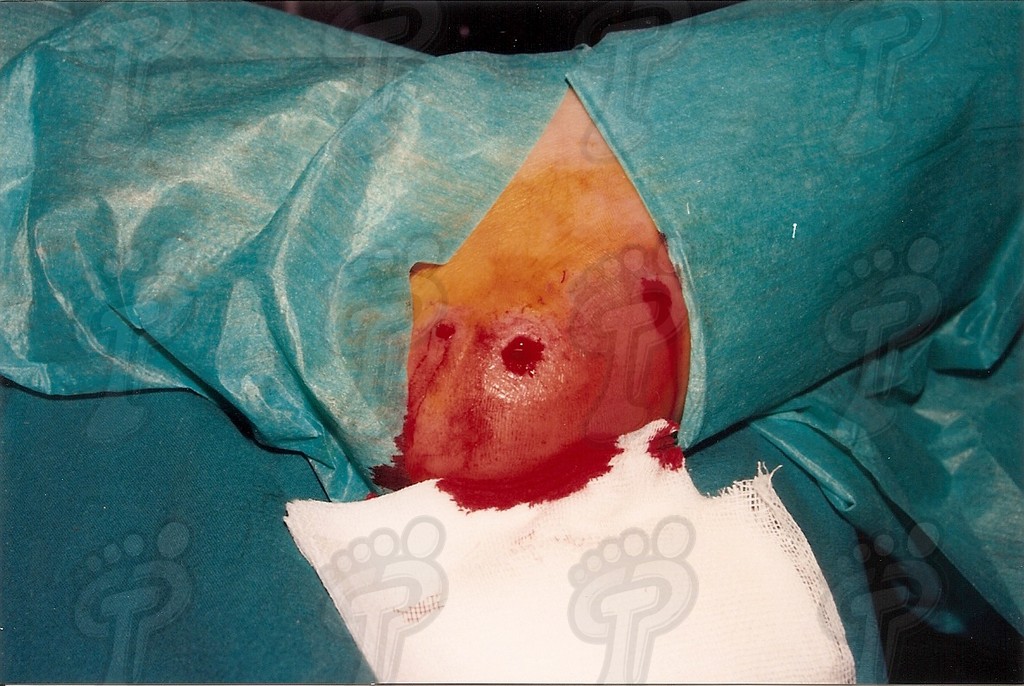 Bleeding.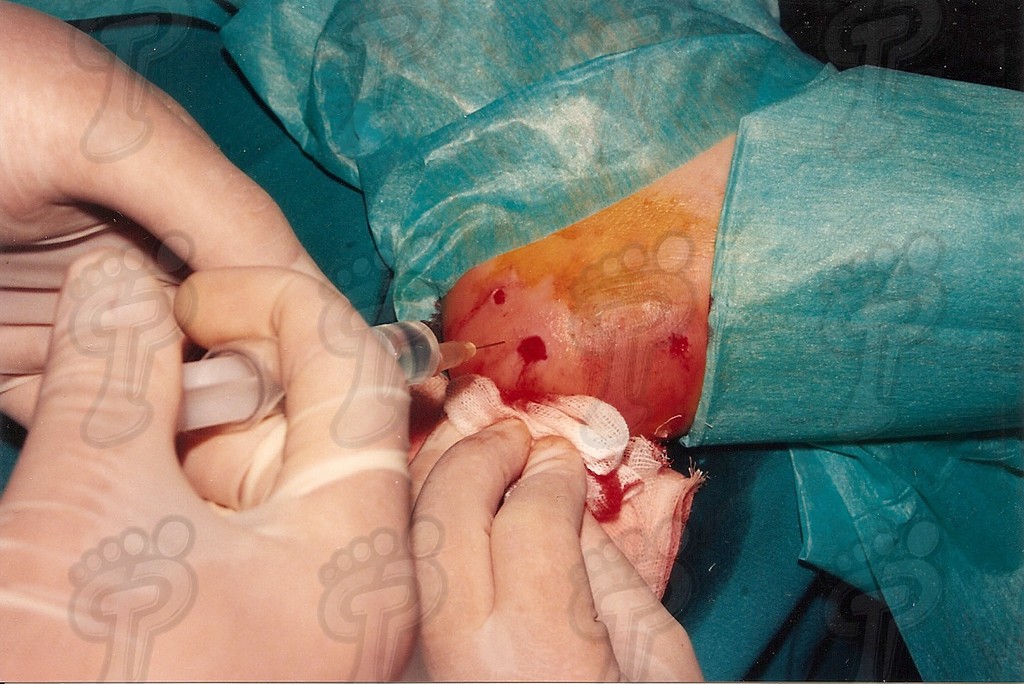 Cleaning with physiologic serum.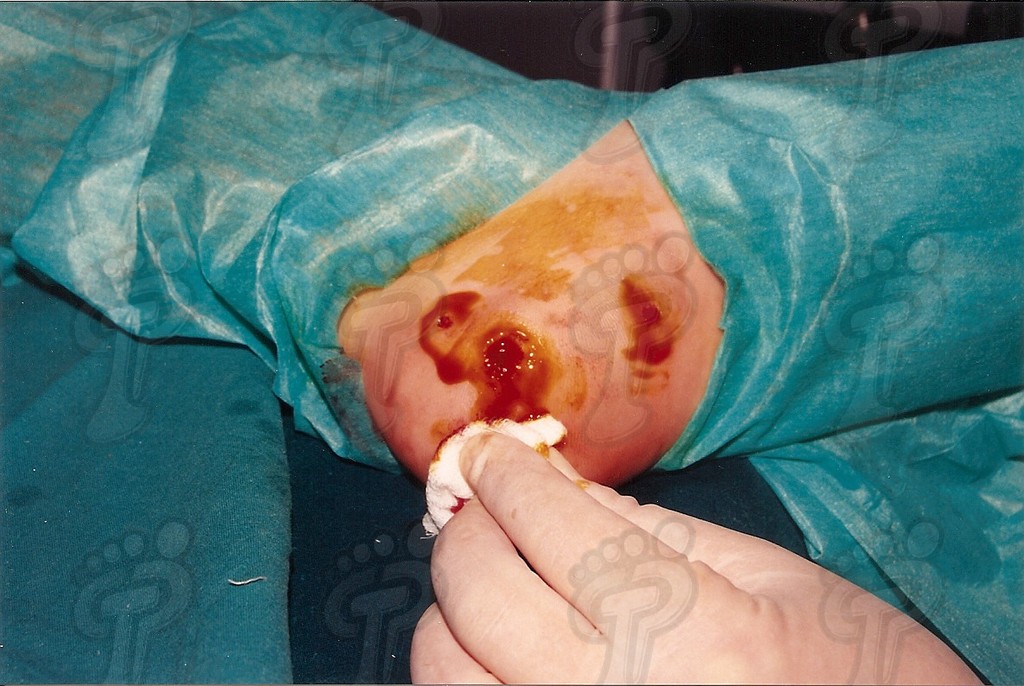 Povidone application.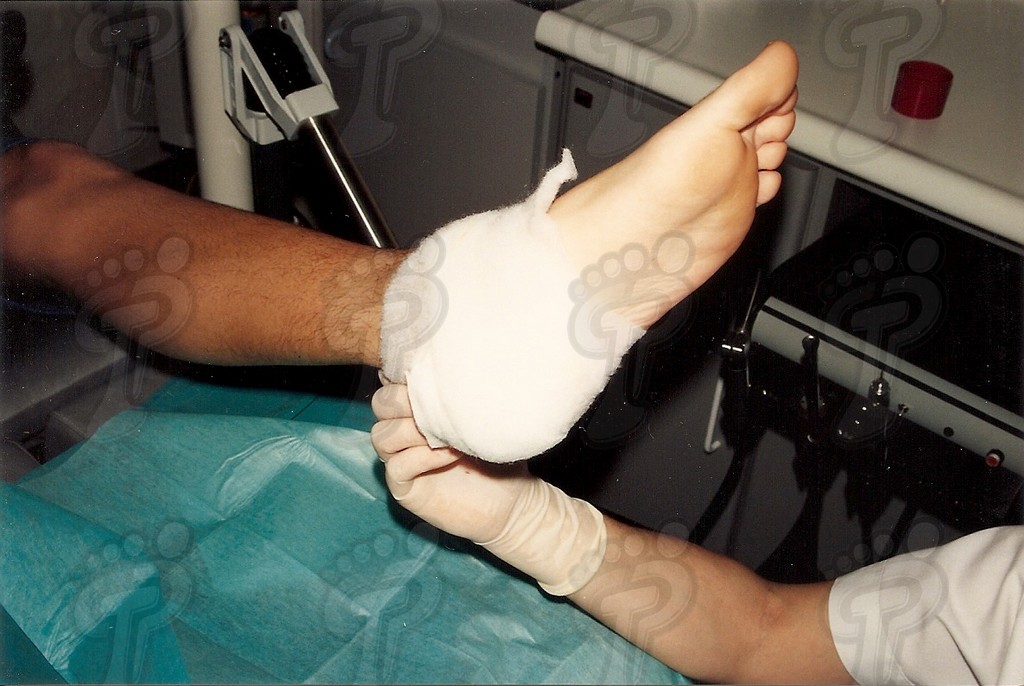 Post-surgical bandage.